Feed your pet right, Why is it important?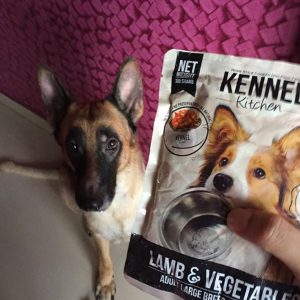 Dog food is one of the most important predictors of a good health of your dog. If you pay attention on the type of food that you're giving to your dog, you will provide him a long, healthy and happy life.
Few dogs are allergic to a particular ingredient like Chicken, Milk or Meat. For such lovely pets, owners can totally depend upon packed or canned food. When you love your dog, you always want to feed him the healthiest and freshest food.
Choose cans that are have no dents or bulges from anywhere. Expiry date of any packed food is very crucial, you just cannot miss to check it before purchase. Expiry date guarantees the food quality and usage for unopened bags only. Once the bag is opened, food should be used within 6 weeks.
Few tips that we are going to share here will help you keep his food fresh and safe.
• It's advisable to store dog food in the same bag in which you have bought. The company packaging usually uses good quality oxygen-blocking material, which prevents food from moisture and oxygen.
• Dog food should be stored in a dry, moisture-free place and at a temperature less than 70 degrees or less as mentioned on the packaging. Food-grade silica gel desiccant can be added in the storage container to avoid moisture in case you live in a humid environment.
• Use an air-tight or vacuum sealed container to place the bag. Glass or metal containers can be a good choice to store pet food.
• If you wish to store the pet food in a separate container, be very careful while buying it as a few plastic materials leak chemicals when exposed to sun-light and heat.
• Wash your pet's feeding bowl with a good soap before and after feeding him. Make sure the bowl is dry to avoid contamination of dry food by moisture.
• Do not use your pet's feeding bowl to take out food from the bag. Always use a separate dry utensil to avoid contamination.
• Never feed your pooch any food that does not smell good or look fresh.
• If you use canned food, make sure you use all the contents before expiration and within two to three meals. Storing food in refrigerator shall help retain the nutritional value upto maximum 3 days.