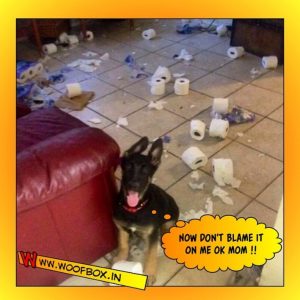 Well, the answer to this question, from most of the 'clean house' lovers will be an absolute "No". They will come over for a party at your house and may end up picking up stray strand of pet hair. If your lovely pet shakes his head followed by a full body shake, oops! EMBARRASSING!
Lot of this can be taken care of by following a few tips:
 Brush your pet at least 3 times a day.

 Get a mop that has thin bristles at the tip, as they tend to hold static charge and will help stick tiny leftovers without difficulty.

 Get yourself a car vaccum cleaner (that works on rechargeable batteries).

 Check your pet's shampoo.

 Check what your pet eats.

 Put-on some funky clothes.

 Check for skin allergies.

 Shave him off! – EMBARRASSING for some!
Pets shed, and some shed 365 days – like German Shepherd dog, as they have double-coat, and for many the shedding is seasonal too. If you feel shedding is unusually high, may be its time to visit a Vet.